Table of Content
Petpooja is a restaurant management platform that helps restaurateurs manage their food and beverage operations from a single interface. With Petpooja, restaurateurs can track everything from sales trends to kitchen order fulfillment. In this blog post, we will explore some of the features of Petpooja and how it can help restaurateurs manage their food and beverage operations. We will also provide a brief overview of the company's history and how it has evolved over the years.
What is Petpooja?
It is a restaurant management platform that helps food chains with the task of tracking and managing their inventory. The software helps owners keep tabs on what's selling, what needs to be restocked, and where losses are occurring. It also allows for real-time reporting and analysis so that corrective action can be taken as needed.
Features of Petpooja software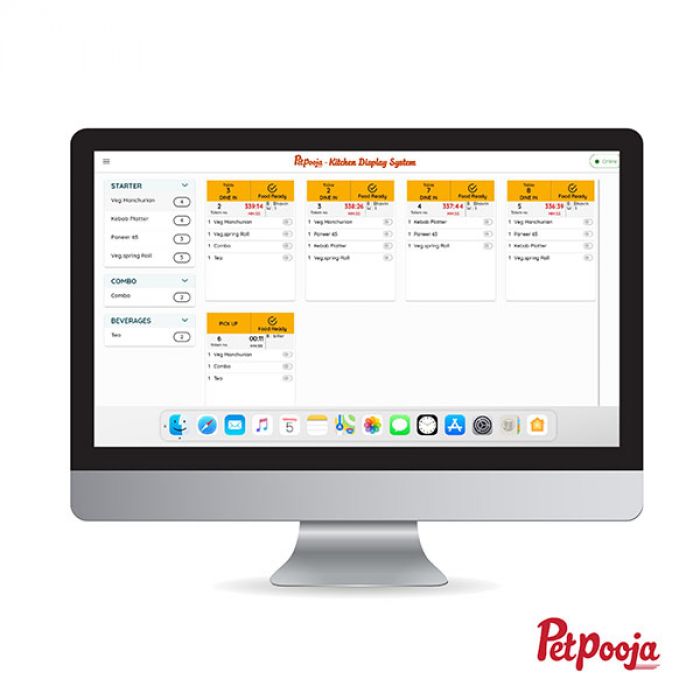 Are you looking for a restaurant management system that can help automate your work and make your life easier? If so, you may be interested in Petpooja. This software is designed specifically for restaurants and features a number of features that can help you run your business more efficiently. In this article, we will take a closer look at some of the features of this software and how they can benefit you.
Inventory management
Inventory management is an important part of any business. In order to keep track of all the products that are being produced and sold, a company needs an inventory management system. Petpooja is one of the most popular inventory management systems available on the market today. It has a variety of features that make it an ideal choice for businesses of all sizes.
One of the best features of it is its ability to track items both physically and electronically. This means that you can keep track of your products even if they're not in stock. Additionally, Petpooja can automatically generate reports and charts that will show you how your inventory is performing.
Another great feature of Petpooja is its integration with other software programs. This means that you can easily cross-reference your inventory data with information from other sources, such as Salesforce or Excel. This enables you to quickly identify any discrepancies or patterns in your inventory data.
Overall, Petpooja is a powerful inventory management system that offers a lot of advantages for businesses of all sizes. If you're looking for a reliable solution that will help you keep track of your products.
Better customer relations
Petpooja is a customer relationship management software that helps you manage and track your relationships with customers. It has features like automated complaints handling, automatic email replies, and contact history tracking.
It helps improve customer relations by automating the process of handling complaints and providing automated email replies. Contact history tracking allows you to see which customers have contacted you the most, and this information can be used to improve your customer service.
Invoicing
It allows restaurateurs to manage their businesses from a single location. Features of the software include an inventory system that tracks food and beverage items, customer billing and tracking, meal planning and ordering, payroll processing, and more. The platform also offers social media integration, including Facebook, Twitter, and Google+, so restaurateurs can share information about their restaurants with their followers.
Online and offline billing
Petpooja is an online and offline billing software that helps veterinarians to bill their patients, clients and referrals. The system provides veterinarians with a variety of features that make billing easier including the ability to send invoices, track payments, manage chronic cases and capture patient data. Additionally, Petpooja offers a variety of reports that allow veterinarians to monitor their business performance.
Multi-platforms
Petpooja is a restaurant management software that is available on multiple platforms including Windows, Mac, and Linux. The software has an easy-to-use interface that allows restaurants to manage their finances, inventory, customers, and employees. In addition to managing restaurant operations, It also offers features such as reservation management, food delivery, and POS integration.
A process to purchase the Petpooja software
It allows managers to keep track of their restaurants' finances, inventory, and customers. The software also includes features to manage menus and dining reservations. The company offers a free trial version of the software, and users can purchase the full version of the software through its website or through a number of online retailers.
Components to consider while purchasing PetPooja software
1. It offers a variety of components that can be customized to meet the needs of restaurant owners.
2. The software includes tools for managing inventory, menus, and staff scheduling.
3. Petpooja also offers a host of other features, such as online ordering and billing, SEF tracking, and loyalty programs.
4. There is also a customer relationship management (CRM) system available that can be used to track customer data and manage interactions with them.
What are the benefits of PetPooja software?
From managing staff schedules to tracking food and beverage sales, Petpooja software offers a comprehensive restaurant management platform that can help restaurateurs keep tabs on their businesses.
Some of the benefits of using Petpooja software include:
• Enhanced efficiency and control – With automated staff scheduling, accurate accounting and easy communication between management and employees, It can help restaurateurs manage their businesses with ease.
• Enhanced customer service – With detailed records of food and beverage sales, information on menu items and seating arrangements, Petpooja can help restaurants provide superior customer service.
• Increased revenue – By automating processes and tracking data closely, It can help restaurateurs improve their bottom line by increasing revenue from food and beverage sales.
Petpooja Reviews
It helps restaurateurs manage their restaurants better. It has an easy-to-use interface and allows users to track their expenses, inventory, and sales. It also has a built-in ordering system that lets chefs manage their orders and keep track of the progress of each dish.