Table of Content
If you're looking for a more modern way to manage the inventory in your retail store, then you'll want to read this blog post. Find out why inventory management software is so important and discover some of the factors that make it such a great investment for your company.
What is Inventory Management Software?
It is a system used to track inventory levels, orders, and sales. It can be used to manage inventory for businesses of all sizes, from small businesses to large enterprises. It can help businesses save time and money by keeping track of inventory levels and ensuring that orders are fulfilled in a timely manner.
There are many different types of inventory control software available on the market, ranging from simple systems that track basic information to complex enterprise resource planning (ERP) systems that integrate with other business processes. The right system for a business will depend on the size and complexity of the business, as well as the specific needs of the business.
How does inventory management software work?
It helps businesses keep track of their inventory levels, order new inventory as needed, and track inventory items as they are sold. The software can also help businesses keep track of stock levels at different locations, set reorder points, and generate reports.
The best inventory management software for small businesses will offer features like automated data collection, barcode and QR code scanning, real-time alerts, and integrations with other business systems. These features can help small businesses save time and money on their inventory management.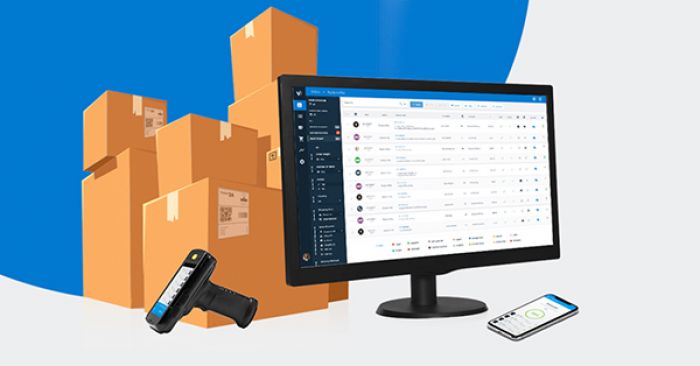 Features of Inventory Management Software
It is designed to streamline the process of tracking inventory and keeping track of stock levels. The best inventory management systems offer a variety of features to make this process easier, including:
-Centralized database: A centralized database is essential for keeping track of inventory levels and managing multiple locations. This allows managers to see real-time reports on inventory levels and quickly make decisions on reordering or transferring stock.
-Barcode scanner integration: Barcode scanners can be used to quickly add items to the central database and update stock levels. This is especially helpful when receiving new shipments or performing physical counts.
-Real-time alerts: Real-time alerts notify managers when inventory levels reach certain thresholds. This allows them to take action before stock runs out completely, preventing disruptions in the supply chain.
-Reporting and analytics: Reporting and analytics tools provide insights into inventory trends and help managers make more informed decisions about stocking levels and reordering.
Best Inventory Management Software for 2022
As your business grows, so does the complexity of your inventory. Managing stock levels, reordering products, and keeping track of invoices becomes more time-consuming and difficult to manage. This is where these software comes in, helping you to streamline these processes and giving you greater visibility and control over your stock.
There are many different inventory control software solutions on the market, so choosing the right one for your business can be a challenge. To help you make the best decision for your business, we've compiled a list of the best inventory management software for 2022.
1. Wasp Inventory Software:
Wasp is a comprehensive IMS solution that offers features like barcode tracking, asset management, and order fulfillment. It's perfect for businesses of all sizes that need to keep track of their inventory.
2. Fishbowl Inventory:
Fishbowl is another great option for businesses of all sizes. It offers similar features to Wasp, like barcode tracking and asset management. However, it also has some additional features like manufacturing and warehouse management.
3. inFlow Inventory:
inFlow Inventory is another cloud-based inventory management solution that includes features such asstock level tracking, order management, and invoice generation. It also offers integration with popular accounting software such as QuickBooks, making it easy to manage your finances alongside your inventory. inFlow Inventory provides a free trial so you can try out the software before committing to a paid plan.
4. Zoho Inventory:
Zoho Inventory is a cloud-based IMS solution that offers features like multiple location support, sales channel integration, and purchase order management. It's perfect for businesses that need an advanced IMS solution but don't have the IT infrastructure to support it.
5. InventoryLab:
InventoryLab is a cloud-based inventory management solution that helps businesses keep track of their stock levels, invoices, and reordering processes. The software includes features such as real-time inventory tracking, automatic reordering, and invoice management. InventoryLab also offers integrations with popular eCommerce platforms such as Amazon and Shopify, making it easy to manage your online and offline sales from one central location.
Advantages of inventory management software
Assuming you are looking for an inventory management software to best suit your needs, here are a few advantages that might help you make your decision:
1. Time-saving: Good software can automate a lot of the tasks that would otherwise be done manually, such as counting inventory or reordering low stock items. This can free up a lot of time so you can focus on other aspects of running your business;
2. Cost-effective: with accurate inventory records, you can avoid overspending on stock that you don't need;
3. Better customer service: happy customers are more likely to come back and recommend your business to others if they know you always have the products they need in stock;
4. Peace of mind: knowing that your inventory is under control can reduce a lot of stress and anxiety.