As fleet management continues to advance, technology is becoming more important in streamlining processes and increasing productivity. One of the major participants in the industry, PeopleNet, is becoming more and more popular with businesses.
In 2023, we'll demonstrate the features of PeopleNet Fleet Manager and look at the costs and user evaluations.
Before I go further, let's get to know what PeopleNet is all about!!!!!!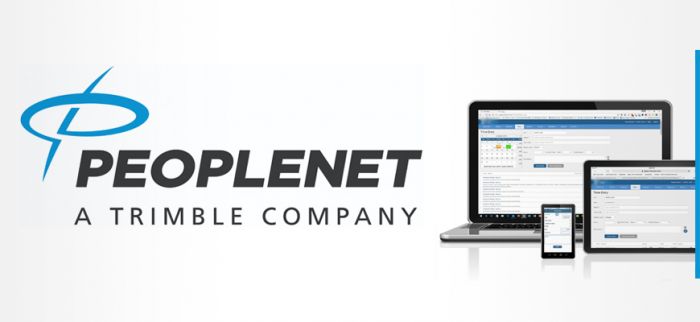 What is PeopleNet software?
PeopleNet is a software company that provides fleet management solutions to businesses. Its main offering is a web-based programme called Fleet Manager that aids companies in managing their fleets of cars. It has functions including fuel management, scheduling maintenance, and vehicle tracking. Moreover, PeopleNet provides services and products including driver training and safety compliance.
What are the key features of PeopleNet Software?
Some of the key features of PeopleNet Fleet Manager include:
Fleet Tracking: PeopleNet Fleet Manager allows fleet managers to track the location and status of their vehicles in real-time using GPS technology.
Electronic Logging Device (ELD) Compliance: The system is compliant with the Federal Motor Carrier Safety Administration's (FMCSA) ELD mandate, which requires drivers to electronically record their Hours of Service (HOS) data.
Fuel Management: Provides tools for monitoring fuel usage and identifying ways to reduce fuel costs.
Driver Performance Monitoring: PeopleNet Fleet Manager enables fleet managers to monitor driver behaviour and performance, including speeding, harsh braking, and idling, helping to improve safety and reduce costs.
Dispatch Management: The system allows dispatchers to assign and manage loads, communicate with drivers, and track load status in real-time.
Mobile Communications: PeopleNet Fleet Manager provides drivers with access to mobile devices, allowing them to communicate with dispatchers, access load information, and complete electronic forms.
Reporting and Analytics: The system generates reports and analytics on various aspects of fleet operations, such as vehicle utilisation, fuel consumption, and driver performance.
PeopleNet Fleet Manager helps fleet managers streamline their operations, reduce costs, and improve safety and compliance.
**We will get to know what are the pros and cons of using PeopleNet Software…..
PeopleNet Fleet Manager: Pros and Cons (Complete Guide 2023)
Leading provider of fleet management solutions, PeopleNet has a lot to offer its customers. Like other companies, it has its own set of pros and cons. We'll take a look at the PeopleNet fleet manager to help you decide it's the right solution for your business.
PROS:
Many features and choices: The PeopleNet fleet manager provides a number of features and options to suit your company's needs. It includes everything you need to keep your fleet operating efficiently, from GPS tracking and vehicle maintenance to driver performance monitoring and fuel management.
Scalable and adaptable: The PeopleNet fleet manager is very adaptable and expandable, allowing you to customise it to meet the unique demands of your company. You may pick a plan that's ideal for you whether you have a small or a large fleet.
Good customer service: You can always obtain assistance when you need it because of PeopleNet's exceptional customer service.Whether you have a question about using the system or encounter an issue, there's always someone available to assist you.
CONS:
High cost: The PeopleNet fleet manager's exorbitant cost is by far its largest drawback. That might not be your best option if you're on a limited budget. Yet, if you're prepared to spend money on a good fleet management system, the price could be justified.
Customer service: According to some customers, PeopleNet offers excellent customer service, and this was the case before Trimble purchased the company.
PeopleNet Fleet Manager Starting Price
The price of a PeopleNet Fleet Manager system is determined by the requirements and size of your company. Basic system costs $43 per month for a single user, and $10 per month for each additional user.There are discounts for longer-term contracts.
Peoplenet Fleet Manager Driver Login
You will login to the PeopleNet Fleet Manager through the web-based driver portal. This login gives you access to view your driving schedule, log hours, update your personal information, and more.
To login, simply navigate to the PeopleNet Fleet Manager website and enter your username and password into the login form. You may see your driving schedule, log hours, edit your personal information, and more after you've logged in.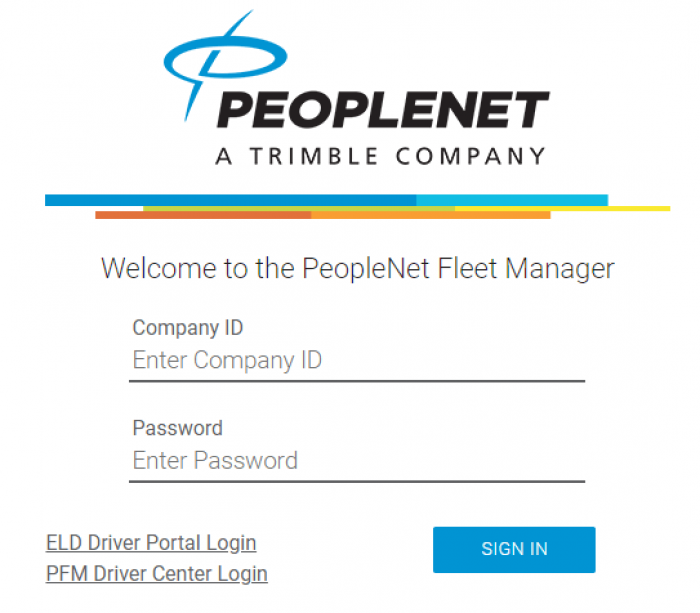 Does PeopleNet have an app?
Yes, PeopleNet has an app that is available for both iOS and Android devices. The app allows users to track their fleet in real-time, view vehicle location and fuel usage information, create and manage driver profiles, dispatch vehicles and loads, and much more.
How do I install PeopleNet?
The procedure for installing PeopleNet is as follows, presuming your car already has a PeopleNet-compatible device installed:
Go to www.peoplenetonline.com and create an account.
Once you have an account, sign in and click on the "Add A Device" link under the "Devices" heading in the main menu.
Enter the device's information and click "Submit".
Once your device has been added, click on the "Install" link next to it under the "Actions" column.
Follow the instructions on the screen to install PeopleNet onto your vehicle's device.
What is the best fleet management software solution?
When attempting to choose the finest fleet management software option for your company, there are a few aspects to take into account. Expense is usually a big consideration, but you also need to take your own priorities into account when choosing features and functionality. Listed below are a handful of the best fleet management software products available right now:
Samsara
Gps Tab
Fleetio
Geotab
FleetUp
Finding the one that best suits your needs requires investigation because each of these solutions has a different set of features and a different price model. Samsara or Geotab, for instance, may be a suitable option if you're seeking for a solution with extensive monitoring and reporting features. Fleetio may be worth considering if you have a limited budget.
Fleet Management Software Trends
To keep up with the demands of a sector that is continuously changing, the market for fleet management software is continually changing.
Some of the most recent developments in fleet management software include
A greater emphasis on compliance: With the adoption of new laws like the ELD requirement, fleets are placing a higher importance on compliance. By offering capabilities like electronic logging and vehicle inspection reports, fleet management software may assist companies in maintaining compliance.
Better data management: In recent years, the volume of data produced by fleet cars has grown tremendously. If the data is maintained appropriately, it may be utilised to enhance fleet operations. Fleets may gather, organise, and analyse this data with the use of fleet management software to improve their operational choices.
Increased system integration: CRM and accounting software are only two examples of the numerous business systems that fleet management software must now interact with. Fleets can automate chores and increase overall efficiency thanks to this connectivity.
The requirement for more sophisticated reporting capabilities: Has increased as data's significance to fleet decision-making increases. Fleets may gain the knowledge they need to make wise decisions about their operations by using fleet management software that can produce customised reports based on particular criteria.