Table of Content
Delta sales app is a CRM and sales automation software for businesses of all sizes. Delta is designed to streamline your sales process, making it easier for you to connect with customers and track your progress. With Delta you can manage leads, contact information and more – all in one place. Find out more about the Delta sales app today.
What is Delta Sales App?
It is a powerful sales tool that helps sales professionals track their progress and manage their sales pipeline. It also provides live updates on deals, leads and opportunities. It is perfect for sales teams of any size.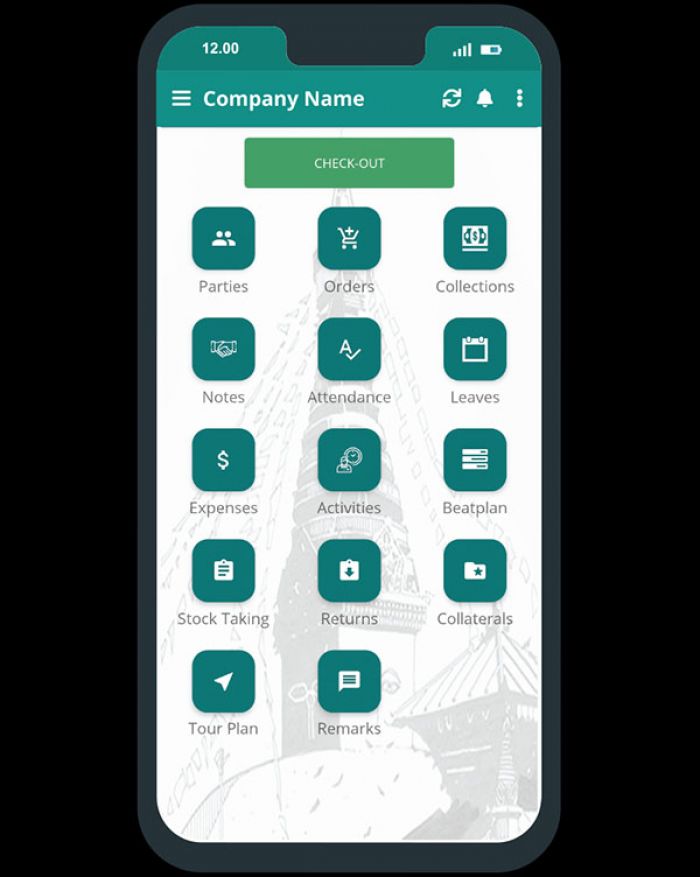 Who Uses Delta Sales App?
It is used by sales professionals to manage their sales pipelines, connect with leads and customers, and keep track of their productivity. The app also has a CRM function that helps sales reps manage their relationships with clients.
Features of Delta Sales App
Employee Live tracking
It's a handy software for salespeople to keep track of their day-to-day activities. Among its many functions are real-time monitoring, evaluations of past performance and information gleaned from customers. Salespeople may monitor the development of their deals in real time with live tracking. They can use this knowledge to enhance their performance and decision-making.
Sales representatives can see where they stand in relation to their colleagues by participating in regular performance reviews. They can use this data to figure out where they are in comparison to the competition and make the necessary adjustments. Knowledgeable salespeople can better serve their clients by drawing on the insights gained from their interactions with customers. With this information, they can figure out who to target and why particular customers keep buying from them.
Management of Orders
For salespeople this is a useful tool for keeping track of orders and its features include an order history, customer reports and an order tracking history. There's also a built-in chat feature for instantaneous customer service and it available on iOS and Android versions.

Inventory
Keeping track of products, prices and stock levels is a breeze with Delta Sales App, a robust inventory management system. The app's intuitive design and built-in functionality make it ideal for keeping tabs on product sales and stock levels.
Delta also provides tools and reports that can be tailored to the specific needs of product line managers.
Beat planning
Delta's Sales App is a powerful tool for sales professionals. It includes features such as:
-A timeline that helps you plan your day, week, or month
-Customizable dashboards to see how your team is performing
-Integrated chat and email functionality that lets you stay in touch with customers
-A built in marketing automation tool that can help you track leads and contact them automatically
Dispatch and delivery
It helps sales professionals find and book appointments. The app offers features such as live chat, calendar integration and automatic alerting of appointment cancellations. Delta Sales App allows users to book appointments from their phones eliminating the need for paperwork or waiting on hold. The app also has GPS tracking capabilities so that sales professionals can see where their clients are at all times. It is available for both Android and iPhone devices.
Expense management
A sales and expense management app designed to make managing your business expenses easier than ever. The app lets you track expenses in real time, save your receipts and categorize your expenses by category for quick and easy management. Additionally the app comes with a built-in expense tracker that can automatically add receipts from your various accounts to the app. With Delta Sales App you'll be able to keep track of your finances and stay organized all at the same time.
What makes Delta Sales App a compelling product?
It designed to help sales professionals across the globe be more productive with features like push notifications and task management, it makes it easy for sales reps to stay on top of their work and manage their deadlines.
The app also has a wide range of tools available for customizing your workflow whether you need a custom report or just want to add some automation to your process. An incredibly versatile tool that can help sales professionals achieve their objectives faster and easier.
What are the Benefits of Delta Sales App?
It is a sales and marketing automation platform that helps sales teams automate their processes and work more efficiently. This app can help your team grow leads, convert more prospects into customers, close more deals, and achieve your business goals.
Here are some of the benefits of using Delta Sales App:
- Helps to Automate Processes: Delta Sales App can help you automate your sales processes, which will make working with clients less time-consuming and frustrating.
- Grow Leads: Delta Sales App can help you generate leads faster by automating the process of collecting information from prospects and turning those leads into customers.
- Convert More Prospects Into Customers: Delta Sales App can help you convert more prospects into customers by providing automated tools for lead nurturing and customer acquisition.
- Close More Deals: Delta Sales App can help you close more deals by automating the submission of proposals and tracking progress through negotiations.
Should you choose Delta Sales App for your business?
It's useful for keeping tabs on sales prospects, customers, and transactions. You can quickly keep track of your sales team's activities thanks to the app's ability to synchronise with your corporate email and calendar. Moreover, Delta provides tools like lead scoring and real-time chat to increase your conversion rates. You'll have a better time keeping track of your sales and managing the process overall.
Delta Sales App reviews
It helps sales reps make more sales by automating common tasks. The app has a 4.5-star rating on the App Store and has been praised for its intuitive design and ability to streamline sales processes. Here are some of the reviews from customers:
"I've tried a lot of different sales apps over the years, but Delta Sales App is by far my favorite. It's simple to use, efficient and makes my job so much easier."
"Delta Sales App is one of the best tools I've ever used in my career as a salesperson. It's extremely user friendly, easy to integrate into my workflow and helps me close more deals than ever before."
"I have been using Delta Sales App for over two years now and it has helped me increase my closing rate by quite a bit. The app is very intuitive and easy to use, which makes it perfect for anyone who wants to increase their sales productivity."