Table of Content
What Is ByteKast?
ByteKast is an innovative learning experience platform that delivers personalized, engaging learning pathways. Users can access more than 1,000 courses on subjects like business, technology and personal growth. It helps us to increase learner engagement using a range of activities such as assessments, videos and reinforce learning with rewards, certificates, leader boards and so on.
What Are The Features Of ByteKast Learning Platform?
1. Making use of fresh technology that can help you learn more effectively.
2. It includes a library of resources, including articles, videos, and interactive exercises.
3. ByteKast is a social learning platform, where you can connect with other learners and ask questions.
4. This platform tracks your progress and helps you set goals for your learning journey.
5. Provides customized recommendations based on your interests and learning goals.
6. You can access ByteKast from any device, including your smartphone or tablet.
7. Available in English and Spanish.
8. It offers a free trial so you can explore the platform before committing to a subscription.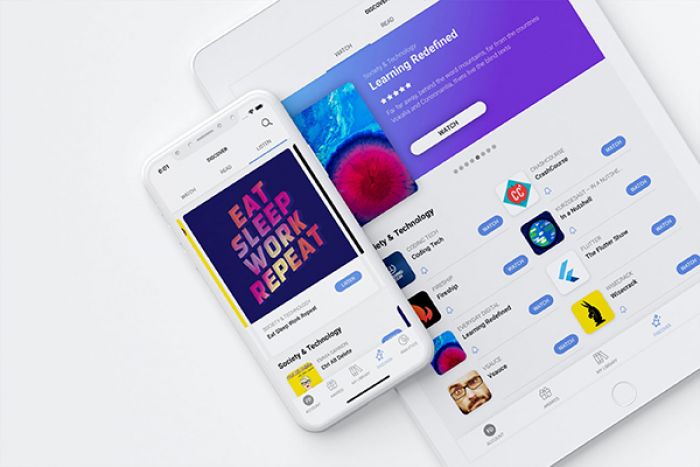 What are the Benefits of ByteKast Learning Platform ?
A comprehensive, cloud-based eLearning solution that helps organizations train their employees more effectively and efficiently. Here are five benefits of using It:
1. Increased employee engagement – Employees can access training materials using ByteKast whenever, anywhere, and on any device. This improves learning results by increasing engagement with the training materials.
2. Greater flexibility – It provides a range of capabilities that enable businesses to customize the learning process to meet their own demands. For example, the platform supports both online and offline training, as well as self-paced and instructor-led training.
3. Improved performance – This Platform offers in-depth analytics that assist businesses in monitoring employee progress and locating potential areas for further training. This helps ensure that employees are performing at their best and that they have the skills and knowledge they need to be successful in their roles.
4. Reduced costs – A cost-effective solution for training employees. The platform eliminates the need for expensive classroom rentals or travel expenses associated with off-site training. It's even more cost-effective because of its pay-as-you-go pricing structure, which ensures that you only pay for what you use.
5. Enhanced security – It takes data security seriously, with multiple layers of protection in place to keep your data safe from unauthorized access or theft.
CONS Of ByteKast Learning Platform
It is a relatively new platform and doesn't have the same track record or user base as some of the more established options. This can make it harder to find support or answers to questions if you encounter any problems.
This platform is designed primarily for individual learners, rather than teams or organizations. It may not have all the features and functionality you need if you're looking for a more comprehensive solution for your business.
Only available in English.
Pricing Of ByteKast Learning Platform
A great value for the price. It is a thorough learning platform with a variety of tools and materials. This is user-friendly and reasonably priced. This Platform offers a free trial, so you can try it before you buy it. It is available in different subscription plans, you can choose the plan that best fits your needs and budget.
ByteKast Learning Platform Review
ByteKast LXP has a User Satisfaction Rating of 98%, which is "EXCELLENT," based on 16 user reviews from 2 well-known software review sites.
I've been using ByteKast for a few months now, and I'm really impressed with the quality of the courses on offer. The courses are well-structured and instructive, and the website is simple to use and navigate. It has helped me learn a lot, and I would suggest it to anyone trying to expand their skill set. Review by - Lisa Schwartz (Internal Interactions Facilitator).
This app has a 4.9 rating at GetApp.com
ByteKast has Nine reviews at Capterra and 4.9 overall rating.