Table of Content
Technology is changing rapidly-expanding and evolving in so many directions. The market is constantly flooded with new tools that help people get the most out of their time, and it can be hard to keep up with the latest developments. Luckily, there are plenty of sites out there that provide reviews on all kinds of products-whether you need a review on an app or want to know if a certain gaming console will run your favorite game. Read on for our list of the best Technology Review Platforms in 2022!
What Are Technology Review Platforms?
A technology review platform is a website or software application that allows users to read and write reviews about technology products. Most platforms also allow users to rate products on a scale of one to five stars.
Technology review platforms can be useful for people who are considering purchasing a new piece of technology, as they can provide an unbiased view of the product from other users. Platforms can also be helpful for manufacturers, as they can get feedback about their products from customers.
There are many different technology review platforms available, such as CNET, G2 Crowd, and PCMag. Some platforms focus on specific types of products, such as mobile phones or laptops, while others cover a broad range of technology products.
Features Of Technology Review Platforms
Technology review platforms provide an opportunity for users to share their opinions on the latest technology products and services. These platforms allow users to rate products and services, write reviews, and compare prices.
Many technology review platforms also offer community forums where users can discuss the pros and cons of various products and services. This can be a valuable resource for consumers who are considering a purchase.
When choosing a technology review platform, it is important to consider the features offered. Some platforms may offer more features than others. Here are some features to look for:
-User ratings and reviews: Look for a platform that offers user ratings and reviews so you can get an idea of what other people think about a product or service before you buy it.
-Compare prices: Many technology review platforms offer price comparisons so you can find the best deals on products and services.
-Community forums: Community forums can be a valuable resource for learning about new products and services and getting advice from other users.
-Expert opinions: Expert opinions can help you understand the pros and cons of various products and services before you make a purchase.
-User-friendly interface: A good technology review platform will have a user-friendly interface that makes it easy to find the reviews you're looking for.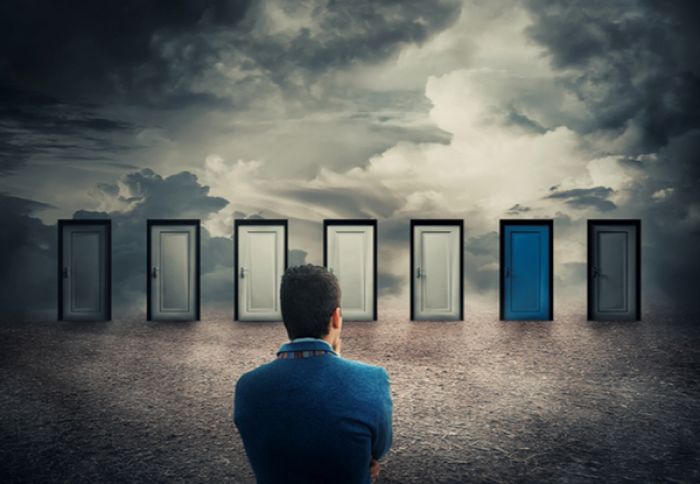 6 Best Technology Review Platforms In 2022
When it comes to finding the best technology review platforms, there are a few things you need to keep in mind. The first is that the platform should be updated regularly with the latest information on products and services. Secondly, it should be user-friendly and easy to navigate. And lastly, it should offer unbiased and honest reviews.
With that said, here are the best technology review platforms in 2022:
1. TrustRadius for Vendors
If you're a software or technology company, then you know how important it is to have a strong online presence. Not only do you need to have a website that looks good and is easy to use, but you also need to make sure that your products are well-reviewed by customers.
One of the best ways to get customer reviews is to use a technology review platform like TrustRadius. TrustRadius is a platform where companies can list their products and services and customers can leave reviews. These reviews are then used to help other potential customers make informed decisions about whether or not to purchase a product.
There are many advantages of using TrustRadius for vendors. First, it's a great way to get honest feedback from customers. Second, it helps build trust and credibility with potential customers. And third, it's a great way to improve your search engine optimization (SEO). If you're looking for a technology review platform, then TrustRadius should be at the top of your list.
2. SourceForge
SourceForge is one of the most popular technology review platforms on the internet. It offers a wide range of tech-related content, including product reviews, buyer's guides, how-tos, and news. The site has a comprehensive search engine that allows you to find the information you need quickly and easily. You can also browse the latest reviews by category or use the advanced search options to narrow down your results. If you're looking for in-depth, unbiased reviews of the latest tech products, SourceForge is definitely worth checking out.
3. PCMag
When it comes to technology reviews, PCMag is one of the most trusted and respected platforms out there. We have a team of dedicated experts who test and rate thousands of products each year, so you can be sure you're getting the most accurate and up-to-date information.
Our reviews are clear and concise, so you can quickly get an overview of a product's features and performance. We also provide detailed buying advice, so you can be confident you're making the best purchase for your needs.
4. FirmSuggest
Technology review platforms are a dime a dozen these days. It can be hard to know which one is right for your business. That's where Firmsuggest comes in. With Firmsuggest, you can quickly and easily get an overview of all the different types of technology available and compare them side-by-side. This makes it easy to see what features each type of technology has and how they stack up against each other. In addition,
Firmsuggest provides detailed reviews of specific technologies from real users. This can be extremely helpful in getting first-hand insights into how a particular type of technology works and whether or not it's a good fit for your business. If you're looking for a simpler way to research and compare different types of technology, then a platform like Firmsuggest is definitely worth checking out.
5. CNET
CNET is a leading technology review platform that helps you make informed decisions about the products you buy. They test and review the latest gadgets, software, and services, and provide unbiased ratings and recommendations based on their findings.
With CNET, you can be sure that you're getting the best possible advice when it comes to choosing the right technology for your needs. So, if you're looking for help making a decision about your next piece of tech, be sure to check out CNET Technology Review Platform.
6. Peerspot
Peerspot is a technology review platform that enables you to find, compare, and read reviews of the latest technology products. The site has an extensive database of products and is constantly updated with new reviews and ratings. With Peerspot, you can easily find the best technology products for your needs and budget. The platform provides in-depth product information and user reviews to help you make informed decisions. You can also use Peerspot's side-by-side comparison tool to compare features and prices of different products.
Whether you're looking for the latest laptops, smartphones, or gaming consoles, Peerspot is the perfect place to start your search. With its user-friendly interface and comprehensive product information, the site makes it easy to find the right technology product for you.